The holiday insurance review!  Belongs right up there with egg nog, decorating the tree, and sacrificing thousands of kilowatts at the alter of Clark W. Griswold!  Okay, so it will never be a cherished holiday tradition, but annual insurance reviews should be a part of your annual routine.  And since you're all Auld-Lang-Syne-y remembering the year just passed, the end of the year would seem a natural time to do an insurance review.
Auto Insurance Review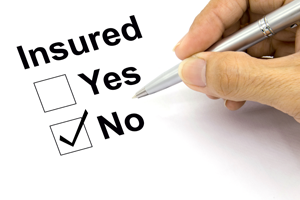 What type of questions should you ask yourself before speaking to your agent?  Well, your agent should know what questions are relevant, but in the event yours doesn't or you're insured with companies that don't use agents and instead rely on kids in call centers, here are some of the topics that should be covered in your car insurance review:
Did your teen get a permit or a license?
Did you get a promotion or a different job?
Are you driving fewer miles because you decided to tele-commute some days?
Did someone move into or out of the household?
Should you raise your coverage for more protection?
Has your health insurance situation changed?
Did you pay off your car?
Do you carpool?
Do you Uber?
Do you drive for Uber or another TNC?
Yeah, I know, that's lots of questions.  But that's what you have an agent for.
Home Insurance Review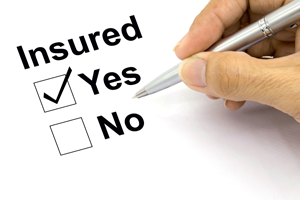 Buuuuut…  if you think auto questions are numerous and varied, check out the list for a homeowners insurance review:
Have you added any living space?
Have you gotten any jewelry?
Do you have any collections/collectibles?
Do you have any tools?
Do you have any firearms?
Do you have any art?
Do you own any other properties?
Do you own any vacant property?
How much equity do you have in your home?  Has it increased or decreased?
Did you put your home into a trust?
Do you own a golf cart?
Do you own a boat?
Do you have kids at college?
Have your kids moved out?
Have they moved back?
Have your kids moved out then moved back?
Are your parents in an assisted living facility?
Are you on sewer or septic?  Have you put up a fence?
A shed?
An in-ground pool?
An above-ground pool?
A spa?
Do you conduct any kind of business from the home?
Do you ever bring a laptop home from work?
Do you own your own computers?
It's a dizzying array of questions, to be sure.  But each question can effect how you insure yourself from what coverages you buy to what discounts you receive.  If you haven't been through all these questions lately, you should take a few minutes to sit down with your agent to make sure your coverage is complete and up to date.
Certainly, the absolute wrong time to ask these questions is after the loss has already happened.