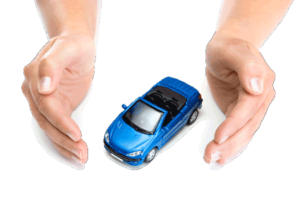 Pop quiz:  What does "full coverage" mean?  You are correct (assuming you answered).  How do I know this?  Quite simply, it means whatever you think it means.  There is no set definition for the term, it is actually nothing more than a conversational shorthand to indicate coverage that is, depending on the user, more than just what the law requires.
Of course, every policy is going to include Liability Coverage, so we won't get into that here.  Fore more detailed look at it, see my previous article on Auto Liability coverage.
Often, whether or not the user realizes it, when a consumer says "full coverage" they are referring to a policy that includes the primary Physical Damage coverages, Comprehensive and Collision.  But a broader definition of the term goes on to include other coverages such as Uninsured Motorist, Rental Car, Roadside Assistance, Gap Coverage and many other coverages that vary from company to company.  With that said, here is a quick guide to those coverages that are commonly offered but are not required by law.
Physical Damage "Full" Coverages
Collision  Coverage
This is what it sounds like, you have an accident with another car, an inanimate object or you roll the car.  If you are leasing or making payments on your car, your lender will require this.
Comprehensive 

Coverage

Just about everything else (hence the name) that is not specifically excluded.  Your lender will require this coverage also.
Rental Car Coverage
This is one of the most important optional coverages out there.  It pays for you to rent a car if yours is disabled due to a loss covered under Comprehensive coverage or Collision coverage.  This doesn't cost very much and is enormously valuable in the event of an accident.
Roadside Assistance
Another great value coverage yet often overlooked.  Though it goes by different names (it is often referred to as Towing coverage or some similar variation) the one thing you can count on is that will be inexpensive and very helpful when you need it.
Gap Coverage
This one is another inexpensive coverage that, in the event your car is totaled, can save you thousands if you are upside down on your loan.  Keep in mind though, once you reach the point in your car payments that you owe less than you could sell the car for, delete this coverage as it is no longer would apply if your car was totaled.
Other Optional "Full" Coverages
Uninsured Motorist Coverage
This one is a no-brainer considering the number of people that drive without insurance in California.  It covers you for bodily injury caused by an uninsured driver.  Be sure to include this valuable yet inexpensive coverage at the highest limit that your insurance company offers (usually equal to what liability limits are on the policy).  While you are at it be sure to include Collision Deductible Waiver (if you carry Collision) or Uninsured Motorist Property Damage (if you don't have Collision).
Medical Payments Coverage
Again, very valuable yet very inexpensive.  This coverage pays medical expenses for you (and anybody in your vehicle) resulting from an accident, regardless of who is at fault for the accident.  Typically, we recommend everyone carry it because it is so inexpensive and so valuable.  For a more detailed look at this coverage refer to my previous article on Medical Payments Coverage.
To be sure, this isn't a complete list of all coverages that your company may offer.  Most companies have their own list of optional coverages, so be sure to call your agent or your company's call center for your insurance company who should be able to properly explain all of your options to you.  Find out what each available coverage would cost you because many valuable optional coverages are just pennies a day.
So when you are reviewing your policy and making decisions as to what coverages to carry, be sure to consider all of those "other coverages" that don't cost much but can make a huge difference come claim time.  Just because you asked for Full Coverage, it doesn't necessarily mean that you are fully covered.