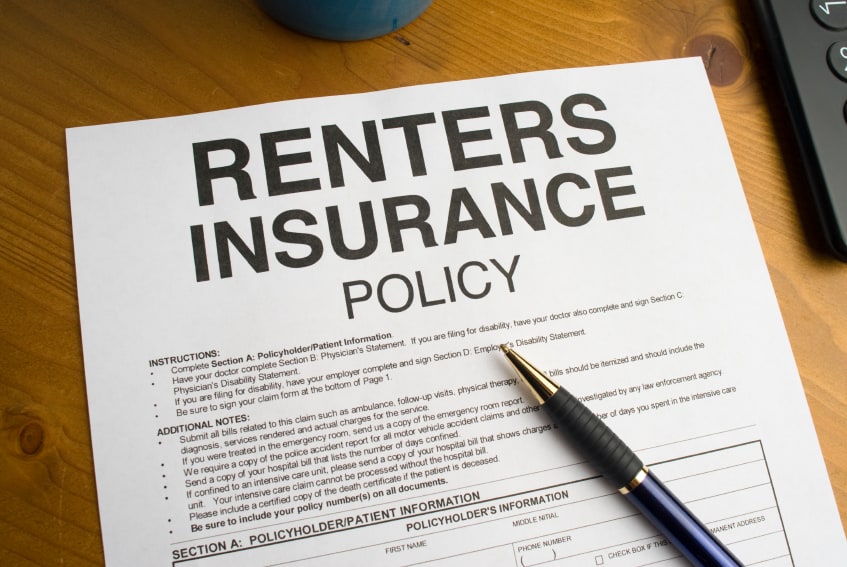 HA!  Made you look!  But in this case, that's a good thing, because what I said is true.  You can buy renters insurance for such a low premium that it costs less than you save on your auto insurance for having it!
Huh?  What am I talking about?  Why am I now talking about auto insurance?  Simple…
Auto insurance companies love giving discounts.  (OK, so that's not true, they love that you buy insurance from them because YOU love their discounts…  But I digress…)  Anyhow, you might know that they give discounts for carrying multiple policies with them, like your homeowners and your auto insurance.  But what if you don't own a home?  How can you get in on the discountalicious savings?  A renter's policy! 
See a renters insurance policy is technically a homeowners insurance policy (don't get hung up on the term "homeowner", just trust me on this…) Now the good part, renters insurance is very inexpensive with most companies.  So say Company A sells you a renters policy for $75.00 a year (I told you it was cheap) for a basic renters insurance policy AND they give you a 10% discount on your auto insurance for having multiple policies.  Well, if you are paying auto insurance premiums of $750 a year or more (or $62.00/month if you pay monthly), you save more on your auto insurance than you pay for the renters insurance!
Most people in California pay MORE than $750 in car insurance if they own more than one car or have a car with full coverage.  So for most people, it's like they are paying you to have renters insurance. 
But, what is renters insurance?  Coverage on your stuff (aka: personal property) and liability coverage should someone hurt themselves at your pad (aka:  apartment or rented home to those of you who aren't as old as rope like me).  It's something you should have anyway, but didn't know it.
So get on it, call your agent and talk to them about renters insurance!  Then call us, we'll beat their rates and give you better service.  After all, they didn't tell you about free renters insurance, did they?  Just sayin'…