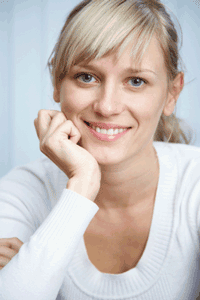 Adding a teenage driver doesn't have to be scary.  If you do just a little bit of planning and research, it can easily make a difference of hundreds if not thousands of dollars in your premium.
In Part 1 of this article, I discussed different tips for saving money on your car insurance when you have a teenage driver.  This part of the article examines what is probably the biggest and best way to save money on your auto insurance with a teenager.
Should I Get My Teenage Driver a Car?
It depends.  If your child does not need his/her own car, you can often simply name them as an occasional driver of one of your cars.  This can work when you have more drivers than cars (including your teenage driver) on your car insurance policy.  If you have the same number of cars as drivers or more cars than drivers, however, you will end up having to name your teenage driver as primary driver on one of the vehicles.  This is also the case if, in fact, your teenager is the one who drives one of the cars more than any other driver.  
Another important factor to consider is whether or not the vehicle your teen will be driving has Comprehensive and Collision coverages or not.  This can be the most crucial decision to make when it comes to your auto insurance premium.  Having your child mostly drive a vehicle without Comprehensive and Collision coverages will save you a lot of money as opposed to driving a vehicle with 'full coverage'.
Cheaper to Get Your Teen Their Own Car?
So, as you might have guessed, it might make sense to have your child as an occasional driver on a car without Comprehensive and Collision coverages.  This is usually the least expensive way to insure a teen driver.  However, if both parents' cars have 'full coverage', buying another car that does not need full coverage may be cheapest way to insure your teenage driver.  
If you decide to get your teenager a car and you want or need full coverage, all hope is not lost, you may still get covered without breaking the bank.  Check to see which cars have the cheapest insurance rates.  Also, check to see which company has the cheapest rate for your teenage driver.
Check the Insurance Rates on Different Types of Cars
It's no secret that some cars are more expensive to insure than others.  What you may not realize is that choosing the wrong type can cost you 50% or more to insure than a different model.  Domestic vehicles tend to be less expensive to insure than foreign cars, but not always.  Also, rates can vary widely within a certain type of model.  Examples would be a Lancer Evo vs. a more basic model of Lancer or a Mustang GT convertible vs. a Mustang 6-cylinder coupe.
Different Companies Handle Teens Differently
This is most apparent when considering how they rate the teen driver.  Some companies will rate your teenage driver on the vehicle they drive the most and will rate them as occasional if that is indeed appropriate.  Other companies, however, will always rate your teenager on whichever vehicle gives them the highest premium.  How do can you be sure you're getting the company with the lowest premium on your teenage driver?  I'm glad you asked…
Call an Independent Agent
By far, this is the easiest way to get multiple quotes and find the company that is best for your individual situation.  An independent agency usually can access the rates of hundreds of companies.  With today's technology, they can rate all of those companies instantly.  With all of the different strategies and methods to insuring teenage drivers, having the advice of an experienced agent that represents a lot of different companies is always better than an inexperienced and/or one company agent (State Farm, GEICO, Allstate, AAA, etc.).  Going with an Independent Agent can not only get you the best rate but is by far the easiest way to get insurance for your teenage driver.